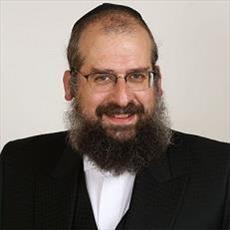 Aaron Klein
General Agent
Biography
I represent Massachusetts Mutual Life Insurance Company (MassMutual). Founded in 1851, MassMutual is a leading mutual life insurance company that is run for the benefit of its members and participating policyholders. The company has a long history of financial strength and strong performance, and although dividends are not guaranteed, MassMutual has paid dividends to eligible participating policyholders consistently since the 1860s. With whole life insurance as its foundation, MassMutual provides products to help meet the financial needs of clients, such as life insurance, disability income insurance, long term care insurance, retirement/401(k) plan services, and annuities. In addition, the company's strong and growing network of financial professionals helps clients make good financial decisions for the long-term.
Focus Areas
Insurance Strategies
Investment Strategies (Reg. Reps Only)
Languages
Jacob Kahan
General Agent, MassMutual Brooklyn
Biography
Jacob Kahan began his career as an agent with State Mutual in 1984. In 1995, Jacob joined Guardian and, in 2000, moved on to John Hancock as a Sales Manager/Trainer. A few years later, in 2005, he accepted the position of Associate General Agent with Aaron Klein and ultimately joined MassMutual in 2012.
Jacob dedicates his energies to make MassMutual Brooklyn a place of growth and success. Under his tutelage, agents are trained to reach their maximum potential. His expertise in numbers and advanced sales knowledge are invaluable when guiding agents. Jacob understands and focuses on the community's specific needs. Encouraging agents to treat every client as "the most important one," he promotes success for both agent and client.
Jacob has qualified for several GAMA awards since 2009.
Focus Areas
Insurance Strategies
Investment Strategies (Reg. Reps Only)
Languages
Agency officers are not officers of MassMutual.